Nestled amidst craggy mountains, winding rivers, and sprawling valleys, the town of Bozeman is an outdoor-lover's paradise. The mountain town, home to many world-class athletes, lives and breathes outdoor recreation. Hikers have it particularly well in Bozeman, with a wide number of incredibly scenic options to explore. Choosing the top 10 best hikes in Bozeman is tough, but you can't go wrong with any of the trails on this list.
1. Drinking Horse Mountain Trail
Miles: 2.2 
Elevation Change: 583 feet
Drive Time From Downtown: 10 minutes
This trail is located across from the popular M Trail, and is one of Bozeman's newer trails, popular with local hikers and runners. Just 4.7 miles from downtown, the 2.2-mile loop trail offers stunning views of the Gallatin Valley. It climbs a mere 583 feet and is rated as moderate, but many inexperienced hikers will find it very attainable with a relaxed pace. Dogs can use the trail, and it is a popular choice for families with smaller children as well.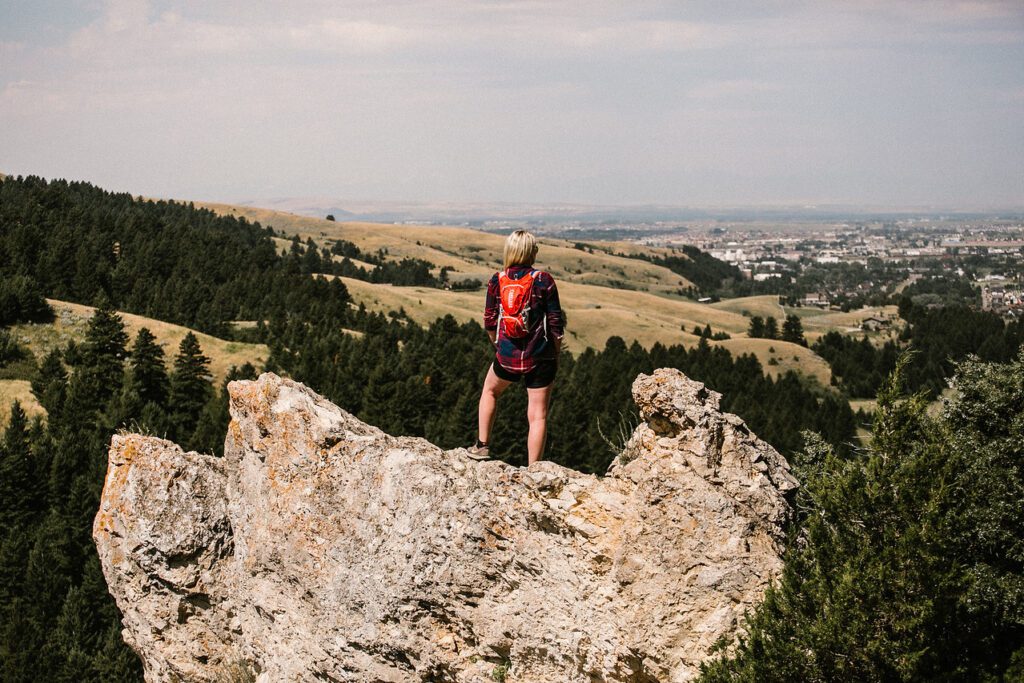 2. M Trail
Miles: 1.7 – 2.4 
Elevation Change: 800 feet
Drive Time From Downtown: 10 minutes
Perhaps the most iconic Bozeman hike, the M Trail is easily accessible just 4.9 miles from downtown. The short 1.7-mile loop gains 770 feet as it climbs to a large, white "M" sketched into the hillside. One side of the trail is more moderate over slightly longer mileage, while the other climbs steeply, which allows hikers to choose the difficulty of their hike. This short trail is a favorite for pre- or post-workday exercise for busy Bozeman locals and their dogs, and offers impressive views of the valley.
3. Baldy Peak Summit
Miles: 9.6 
Elevation Change: 4,225
Drive Time From Downtown: 10 minutes
For those seeking a challenging all-day adventure, Baldy Peak Summit is well worth the climb. The 9.6-mile, out-and-back trail gains an impressive 4,225 feet as it follows the backbone of the Bridger Mountains, offering breathtaking views along the way. Hikers who are willing to brave the steep climb to the summit are often rewarded with sightings of mountain goats and wonderful panoramic views. Dogs are allowed but must be kept on leash. The trail is accessed from the start of the M Trail, 4.9 miles from downtown Bozeman.
4. Sypes Canyon Trail
Miles: 6 
Elevation Change: 1,620 Feet
Drive Time From Downtown: 13 minutes
The Sypes Canyon Trail is a fairly quick afternoon hike if you're looking to get your heart rate up. Located on the north end of town, access to the trailhead takes you through the Springhill neighborhood to the base of the Bridger Mountains. You gain elevation fairly quickly, hitting switchbacks that will take you to the scenic overlook at about 3 miles. If you're looking to explore further, you can continue on and hook up with a few other trails, including Truman Gulch, the College M Trail, or Middle Cottonwood. Overall the 6-mile loop offers a good afternoon hike close to Bozeman. 
5. Bear Canyon Trail
Miles: 8.1
Elevation Change: 1,463 feet
Drive Time From Downtown: 18 Minutes
Just 17 miles from downtown Bozeman, the Bear Canyon Trail covers 8.1 miles through a stream-fed canyon south of town. The out-and-back trail winds along a flowing creek and, after the turnaround, climbs to the Bear Lakes and then ties into the Chestnut Mountain Trail. Rated as moderate, this is a good choice for those seeking a hike with stops for sightseeing, lunch, and even fishing. The trail is in its best condition from March through October and accommodates dogs both on and off-leash.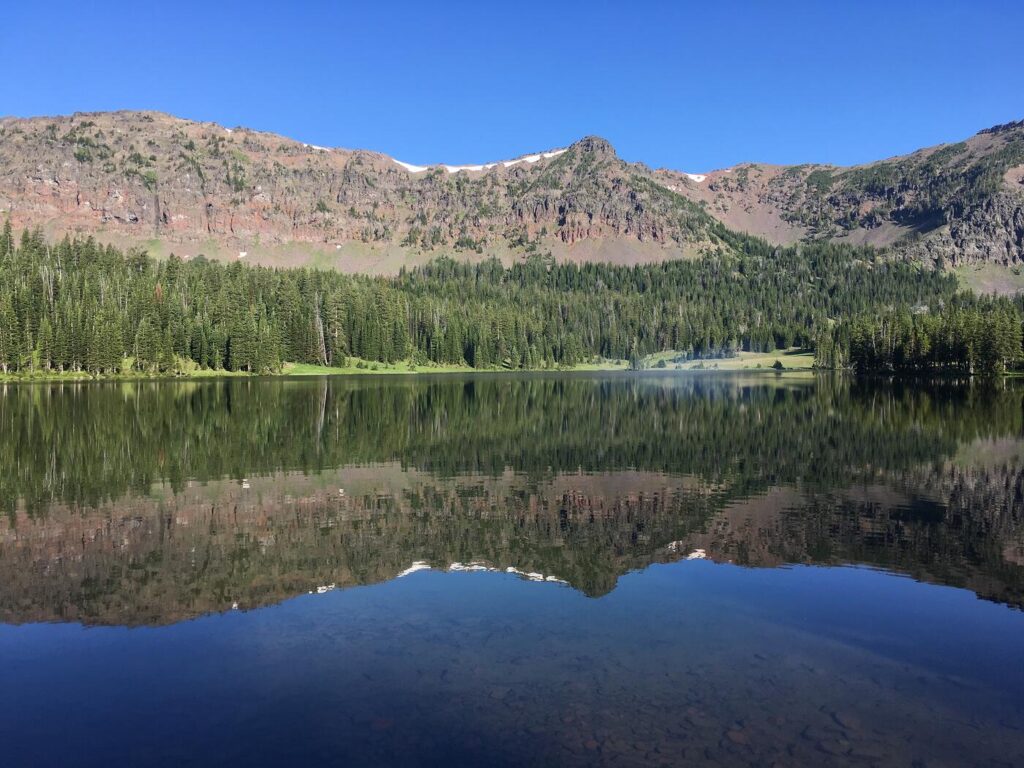 6. Emerald Lake Trail
Miles: 8.9
Elevation Change: 1,850 feet
Drive Time From Downtown: 45 minutes
The impressive, fish-filled Emerald Lake attracts its fair share of mountain bikers, hikers, wildlife watchers, and backpackers to its shores via the Emerald Lake Trail in Hyalite Canyon. This 8.9-mile trail is rated as moderate and gains 1,850 feet as it climbs to its namesake mountain lake. Keep an eye out for dogs and horses — both are allowed on the trail. The trailhead is 21.7 miles from downtown Bozeman.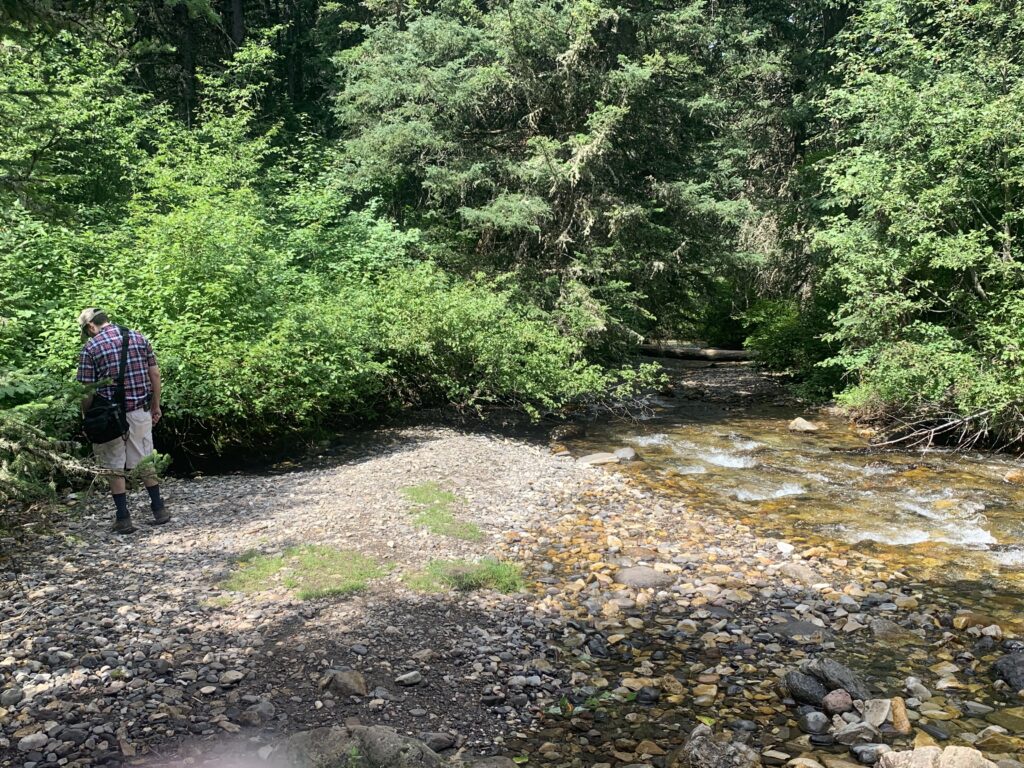 7. South Cottonwood Creek Trail
Miles: 4.4
Elevation Change: 524 feet
Drive Time From Downtown: 24 Minutes
A relaxed hike, the South Cottonwood Creek Trail is a 4.4-mile, moderately trafficked out-and-back just 13.1 miles from downtown. Busy on the weekends, the trail accommodates dogs on leashes and is popular with families. Hikers can enjoy several small stream crossings and a mix of terrain, including a fair amount of nearly flat terrain despite the overall 488-foot elevation gain. This is a lovely trail for hot summer evenings, as it parallels a creek and gains evening shade.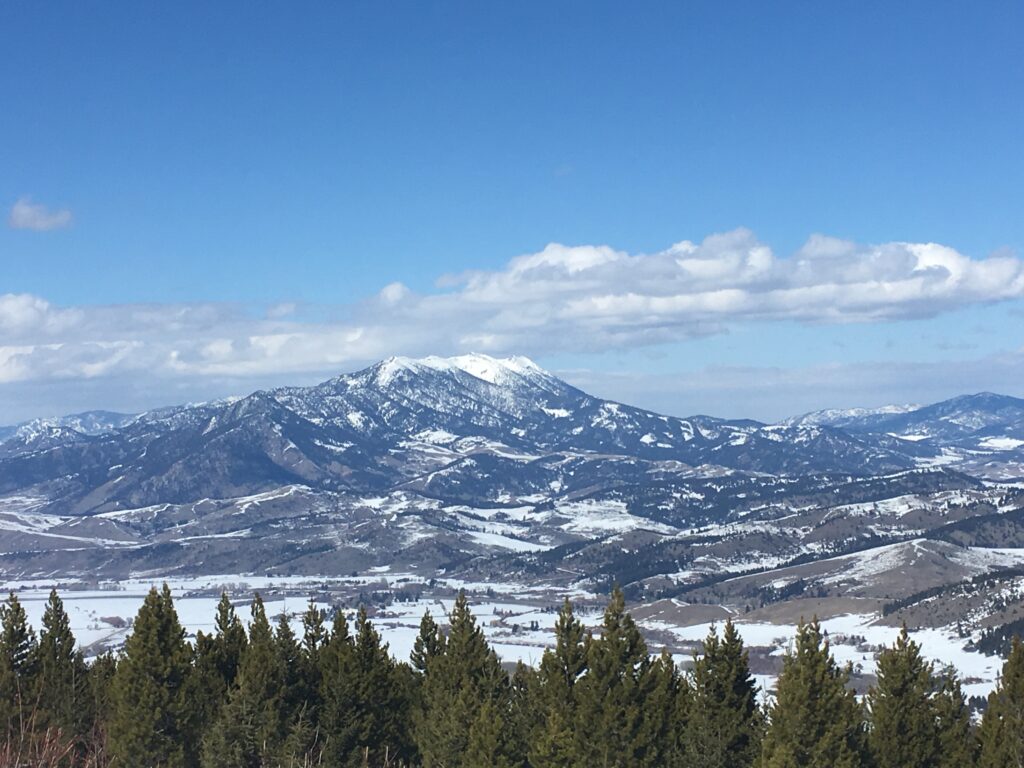 8. Lower Mount Ellis Trail
Miles: 6
Elevation Change: 2,400 Feet 
Drive Time From Downtown: 13 minutes
Located just southeast of Bozeman, this 6-mile out-and-back is a great option for viewing wildflowers in the late spring months and the Bridger Range any time of year. Despite the fact the trailhead is merely 7.4 miles from downtown, this trail is lightly trafficked and perfect for finding some solitude. Rated as moderate, it climbs 2,400 feet over 6 miles and is popular with both hikers and trail runners. Dogs are allowed but must be kept on a leash.
9. History Rock
Miles: 3
Elevation Change: 698
Drive Time From Downtown: 30 minutes
The 3-mile hike to and from History Rock is a good option for all skill levels. Nestled just 17 miles south of Bozeman in Hyalite Canyon, History Rock is a quick out-and-back trail that gains a mere 698 feet, making it a quick, kid-friendly hike. Climb up to History Rock itself, a large sandstone boulder covered with engravings, and the perfect place for a quick snack, before meandering back down the hillside through forest views and rolling trail conditions.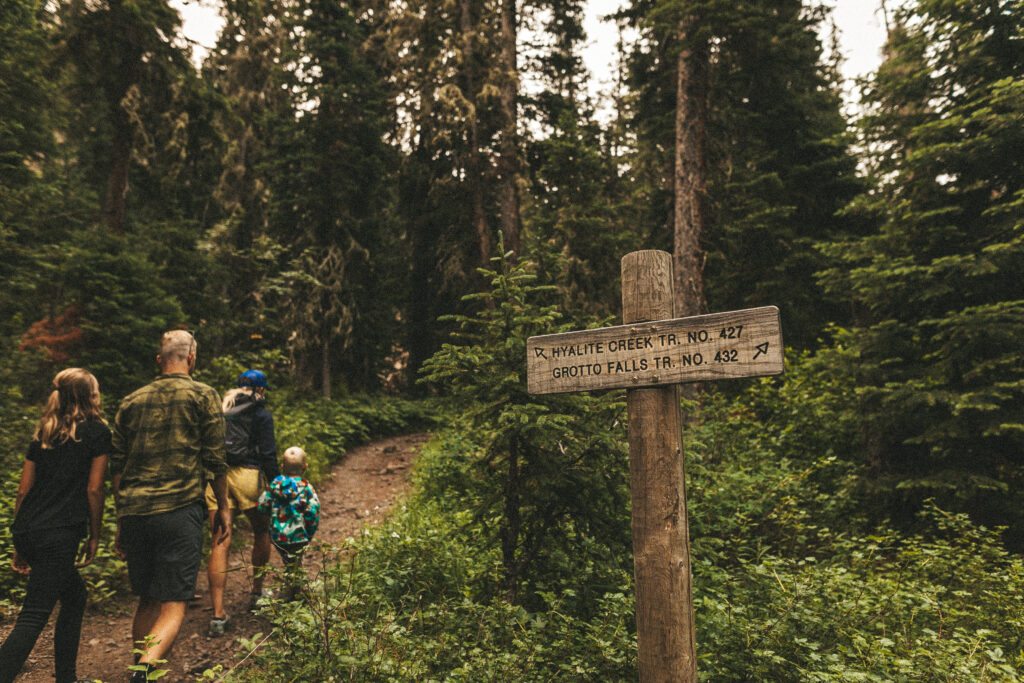 10. Hyalite Peak
Miles: 16
Elevation Change: 3,789 Feet
Drive Time From Downtown: 40 minutes
A trip to Hyalite Peak is one of the most iconic Bozeman experiences. A true all-day affair, this 16-mile, out-and-back climbs 3,789 feet and is rated as difficult. The adventure begins at the Hyalite Creek Trailhead and follows a meandering stream and features several crossings, before entering a meadow section with an overlook to Hyalite Lake. Then the real work begins with an exposed, steep climb to the summit. The Hyalite Peak Trail is popular with hikers, trail runners, backpackers, and even horseback riders, and dogs are allowed. The scenic drive to the trailhead climbs through Hyalite Canyon and passes Hyalite Reservoir, yet the trailhead is only 25.3 miles from downtown Bozeman.