Bozeman is a haven for rock climbers of all levels, with hundreds of routes that can be accessed within less than an hour of driving. Though famed for its plentiful ice climbing routes in the winter, Bozeman's canyons offer tons of climbing experiences from spring to fall, from bouldering to sport and trad, and even some easy, beginner's top-rope routes. 
While most Bozeman-area climbing destinations are on public land, a few do require private permits or require you to pass through private land. To ensure the continued use of these areas, remember to be respectful to nearby neighbors, follow posted rules and clean up after yourself, following Leave No Trace guidelines. Above all, safety should be your first priority when climbing, so make sure you are confident in your abilities and knowledge of risk mitigation. If you're not 100 percent sure, go with a guide! 
This blog relies heavily on research using the Mountain Project app, a staple in the climbing community for sharing information about sites and routes. It allows you to search for routes by location, climbing style, difficultly, and more. It's a handy tool to have when trying to locate a particular route outside.  With that in mind, here are some of the top spots near Bozeman for outdoor rock climbing. New to the sport? You'll find guided options and climbing courses in this blog as well.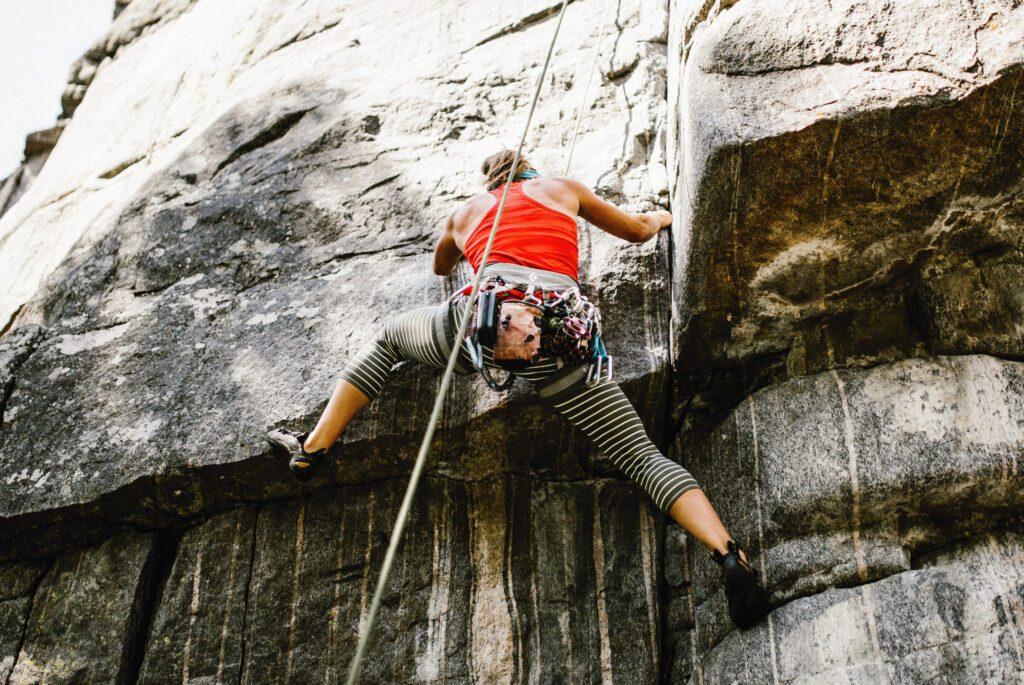 Hyalite Canyon
As one of the most easily accessible climbing areas from Bozeman, this is a popular area for locals to head after work or school to get some weekday climbing in. Practice Rock, the area on the north end of the canyon, hosts around 25 routes and is only a 15-minute drive from Bozeman on Hyalite Canyon Road. Here, you'll find nearly every style of climbing you can imagine. As you head further up this road, you'll find some slightly less busy, more secluded climbing areas. Note that many of the routes in this canyon are just off the main road, so it's less scenic than some areas and can be a bit louder. But for such a short commute, it's totally worth it.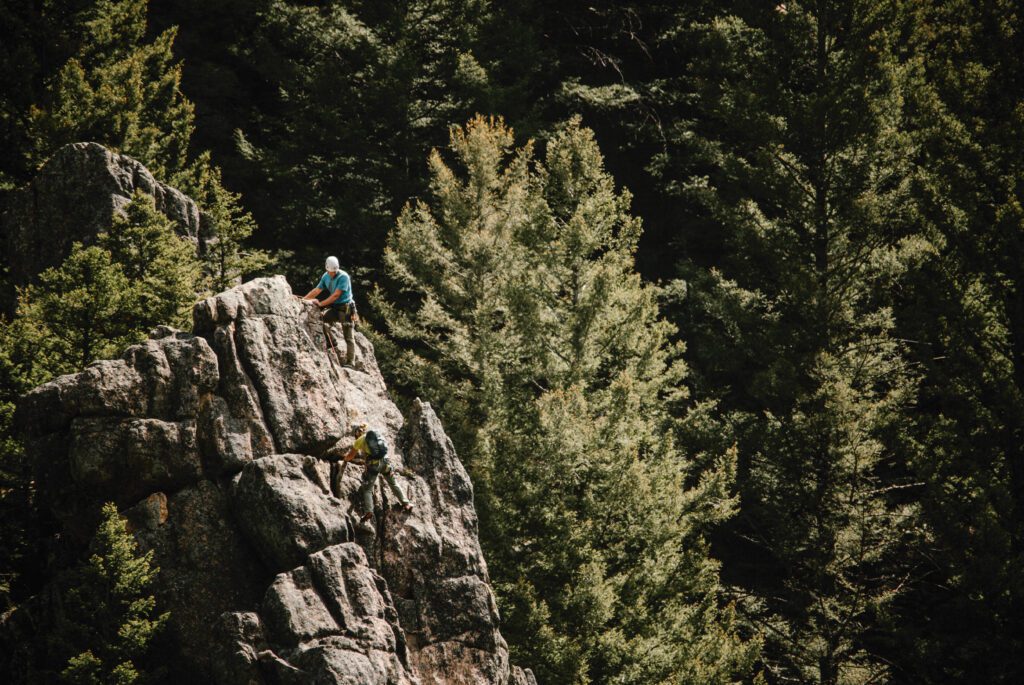 Gallatin Canyon
On the highway south to Big Sky, you'll find tons of routes in Gallatin Canyon. We're talking more than 450, including quite a few bouldering problems as well. This canyon is incredibly scenic, with craggy rocks, the clear flowing Gallatin River and tons of camping and hiking opportunities as well. It's easy to make a weekend out of it with so many things to do here. Popular climbing highlights in Gallatin Canyon include Gallatin Tower, Storm Castle, Greek Lake, and Lava Lake.  
Bozeman Pass
Just 20 minutes east of Bozeman en route to Livingston, Bozeman Pass has more than 36 sport climbs for beginners and experts on what some consider the best limestone in the area. This spot is rather close to the highway, but you won't notice it when you're dangling from crimps and sending some short, fun walls. From the parking area, it's an easy approach that requires just 15 minutes of hiking to the first rock formation, known as the Frat Boy Wall. As soon as you harness up and coat your hands in chalk, you'll be on the wall in no time.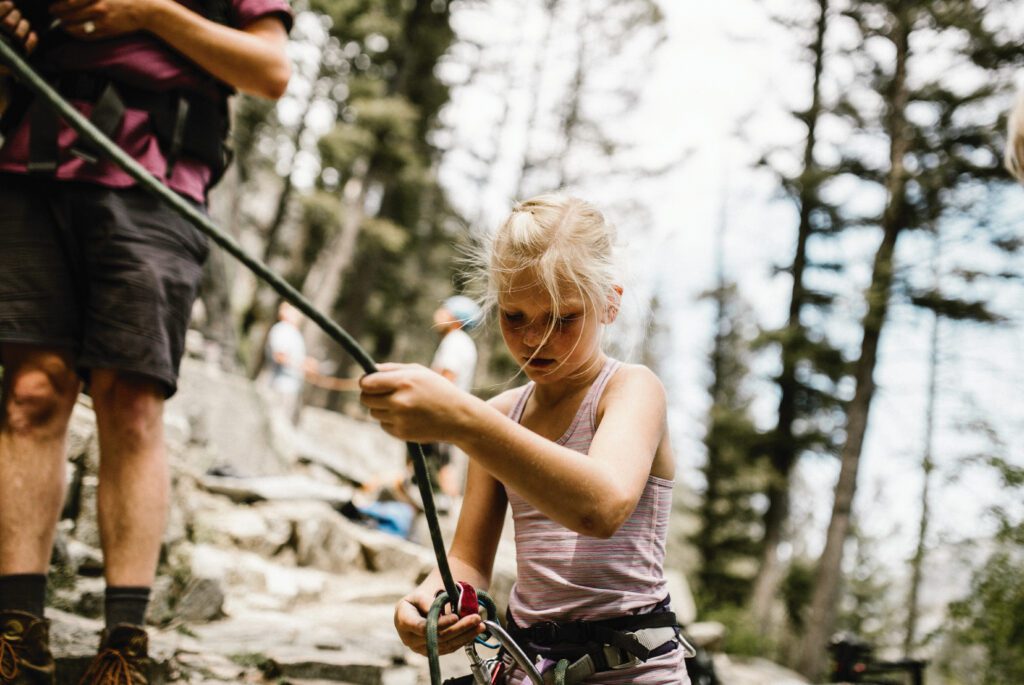 Allenspur
Hit up Allenspur just south of Livingston for some seriously beautiful views of Paradise Valley. When on the wall, find a solid spot to rest and look behind you at the nearby mountains and Yellowstone River. Beginners will have plenty to climb here, with several beginner's sport routes. Access to this site has been controversial in the past, so make sure you're following the rules so that climbers can continue to use this crag. One rule is that dogs are not allowed, so as much as we love them, leave your crag dogs at home. 
Go With a Guide
If you're new to climbing or want to go with a local, Bozeman offers guided opportunities as well. The Montana Mountaineering Association offers private, guided one-on-one or group experiences at Bozeman area crags. Montana Alpine Guides offers a large variety or clinics and courses, as well as instruction and guiding for climbing excursions. They'll educate you on area climbing spots, what kind of gear you'll need, and how to keep yourself safe. With both outfitters, no previous climbing experience is required.