Montana summers aren't long, but they can get hot. There is nothing better than spending a day at the lake or catching an afternoon dip on a hot day. From local ponds to scenic mountain lakes, there's no shortage of water bodies to cannonball into when you need to cool off. So as the temps heat up, we've gathered up a few of our favorite swimming holes for you to explore on a hot day this summer in Bozeman. 
Bozeman Beach
Located at Glen Lake Rotary Park on the north side of town, Bozeman Beach offers a little sandy spot of heaven along Glen Lake with a backdrop of the Bridger mountains. You'll also find sand volleyball courts and easy access for a kayak or paddleboard.  Trails surround the lake, and the dock is perfect for diving in.  It can get a bit crowded on a hot summer day, but you can usually find a spot for your beach towel and jump in for a swim. This is probably the most accessible swimming spot in town. Plus, it's right next to one of the most popular breweries in town, MAP Brewing, which looks out over the lake.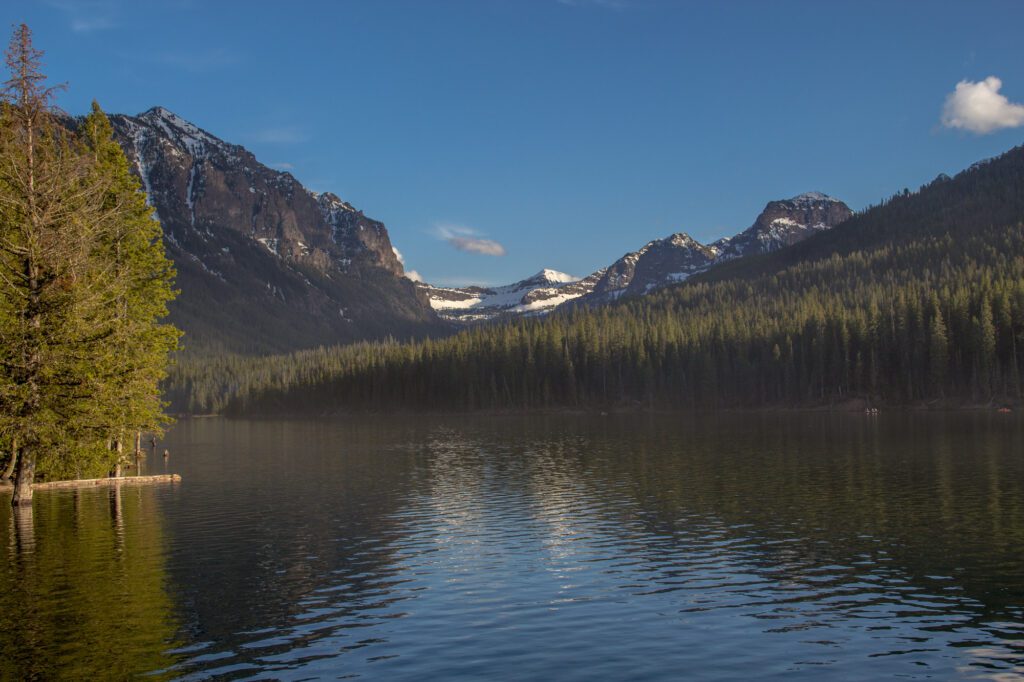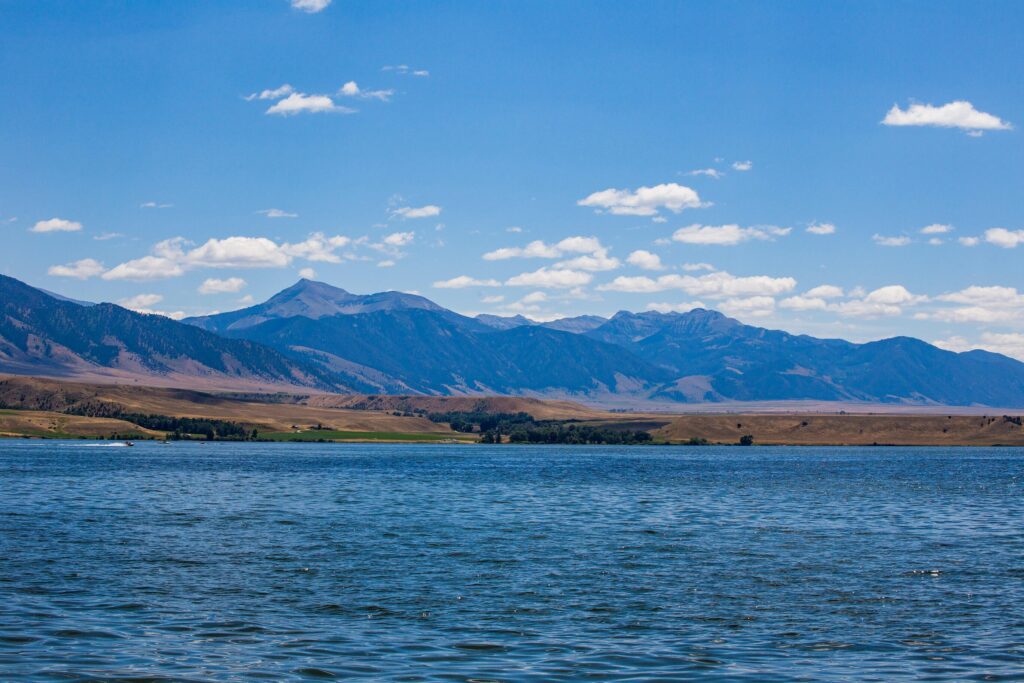 Ennis Lake
Ennis Lake, formed by damming the Madison River near Ennis, Montana, is one of the more shallow lakes in the area. This means warmer waters, even in earlier summer months. Just an hour southwest of Bozeman, it's a scenic drive to the day use area at Kobayashi Beach. It's a popular spot for families with picnic tables, bathrooms, and keep your eye out for an awesome rope swing. 
If you're not up for jumping in the nearest swimming hole, Bozeman offers plenty of shady patios and cold brews for cooling off during the summer months. If you're looking for something a little warmer, check out our list of nearby hot springs as well.